Company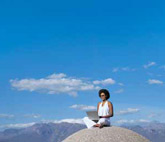 Established in 2000 in Helsinki, Finland, Integrated e-Solutions Ltd. is an international engineering company specialized in embedded software development. The company provides high-quality research and product development services to its customers and partners ranging from device manufacturers to mobile service providers.

The company has offices in Helsinki, Finland, Budapest, Hungary and Ho Chi Minh City, Vietnam.
Short history
The headquarters are in Helsinki, established more than seven years ago. The Budapest subsidiary has been present on the Hungarian market for seven years. The youngest subsidiary is the Ho Chi Minh City one, established more than six years ago.